Stroke Destroys Lives. Help Us
Rebuild Them
The brain is incredible – a complex control centre for who we are and what we can do. When a stroke strikes, a part of the brain shuts down, which means so does a part of you.
Stroke destroys lives every 5 minutes and can affect survivors in different ways, from problems with communication and movement, to fatigue and emotional distress.
Whatever the impact, the Stroke Association provides specialist support to ensure people affected by stroke receive the very best care to rebuild their lives. But it's a team effort. And it's tough, now more than ever.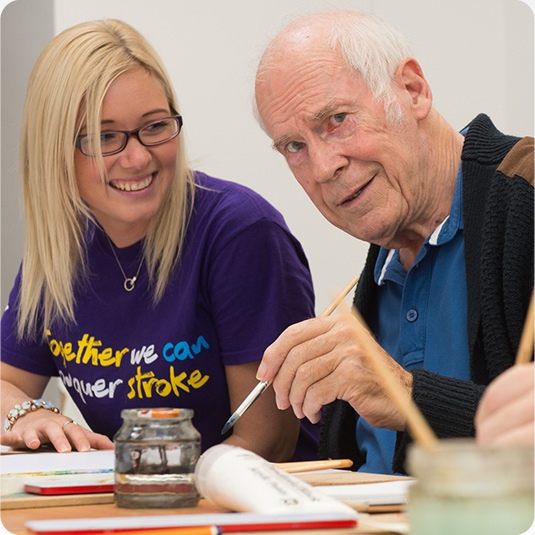 Help Support
Survivors Of
Stroke
These are difficult times for everyone, and it's critical stroke survivors know they'll get the care they need. That's why the Stroke Association are working hard to support the NHS during the Coronavirus pandemic to contact stroke survivors by phone, continue to fund critical research, and make sure survivors have the vital information and networks they need to rebuild their lives.

This is only made possible through the dedication of the stroke community, and the generosity of the charity's supporters – people like you. With more donations and support from you, the Stroke Association can rebuild even more lives.
Scroll down to hear from two survivors of stroke, or visit the Stroke Association website to find out what you can do to help.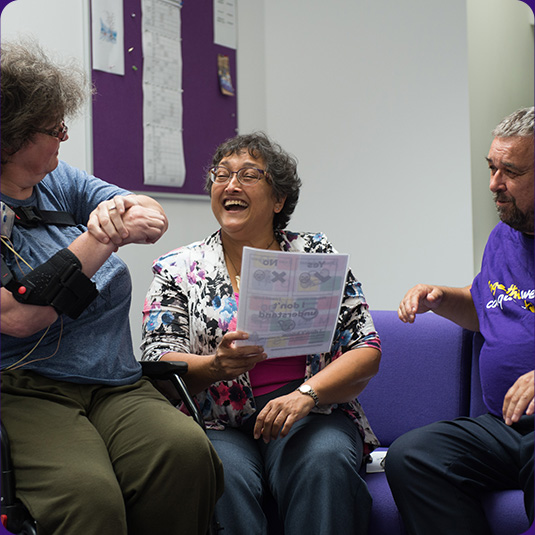 Hear From Stroke Survivors
//= formatText($text['stories']['text']) ?>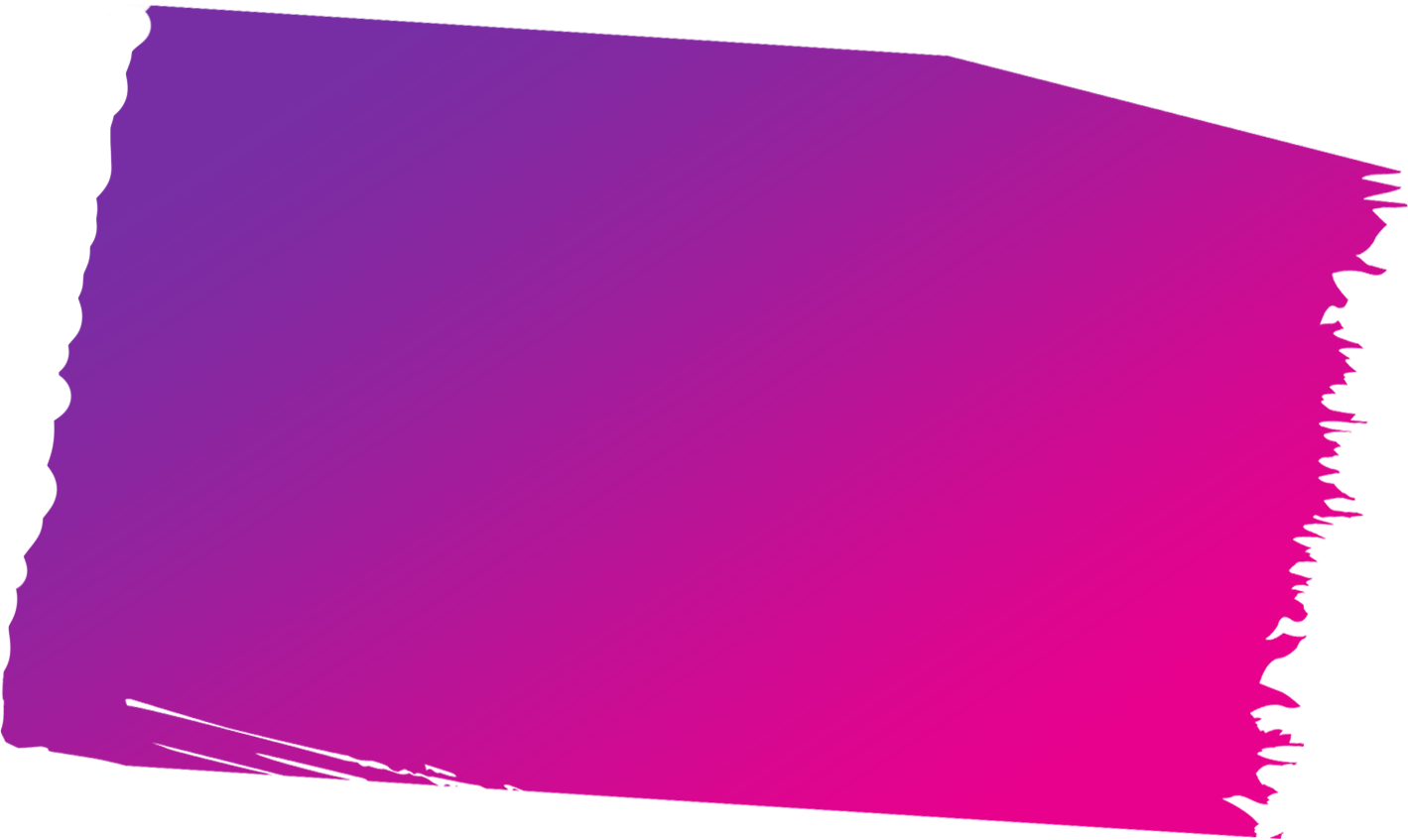 Victoria's Story
Marketing executive Victoria had been experiencing bad headaches when she decided to call 111. "Normally if I was ill, I'd have phoned work and gone back to bed. But something was different." When paramedics arrived at her house to take her to hospital, Victoria started vomiting in the ambulance.
An MRI scan later revealed Victoria had had a stroke caused by a tear in her brain stem. She was in bed for a week, unable to stand, and experiencing double vision in her right eye. However, it was when she got home that the emotional impact finally hit. "Because my stroke felt like a little whisper, it didn't really hit me at the time. But once I got home, I started to think, 'what the hell has happened?'"
Now Victoria has started a phased return to her job, and has counselling for her trauma. Whilst she still struggles with severe pain, Victoria is extremely grateful for the care she received and her recovery so far. "I have seen how much worse it has been for other people. I need to learn to live with what I've got. I know now that my recovery is going to be a long haul and I'm learning that I need to accept what I have, rather than waiting for things to go back to normal."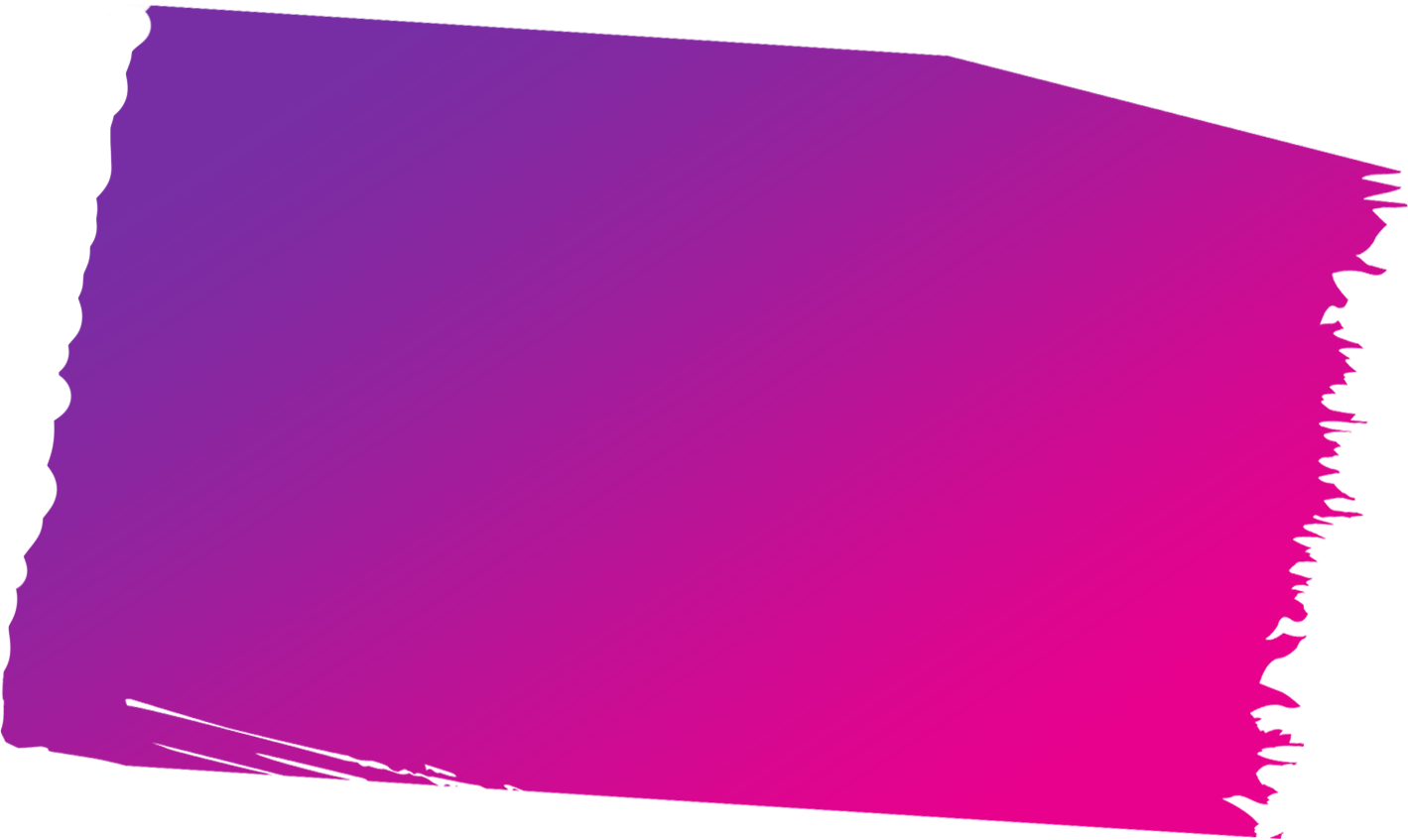 Jim's Story
Jim, an advertising professional and father of four, had a sudden stroke early one morning in 2018 whilst out on a run. He was unconscious for an hour and a half before a passer-by found him, just out of sight of a main road.
However, thanks to incredible support, Jim was able to begin his recovery with the help of a Stroke Association support coordinator, first in hospital and then at his home in Kent. Despite regaining some strength, Jim felt extremely lonely, sat on his own for days at a time and unable to live the active life he had loved.
Jim was housebound for 16 months following his stroke, and is no stranger to isolation. However, he has still felt the impact of the Coronavirus crisis, and some days are harder than others. He takes each day at a time and says, "Since the stroke, my mind, physical ability, and outlook on my future have moved on. Going outside, clicking the shutter to take a photograph – these things are successes."