WIN A FABULOUS CHOCOLATE EXPERIENCE, THANKS TO LISTERINE® NIGHTLY RESET
Evenings are for turning on your radio, kicking back and relaxing.
Now it's time to upgrade your nightly routine with LISTERINE® Nightly Reset - a formula that works while you sleep to fight the effects of the day.
Use before and after bedtime to help reduce germ accumulation, prevent cavities, clean deeply, and remineralize enamel to strengthen teeth.
Check out Tina Hobley and chef Rosemary Ferguson chatting about better ways we can snack during the day and a delicious recipe for a Cacao Nut Granola - then enter for your chance to win a fantastic Bean To Bar Chocolate Experience on a visit to London for two people.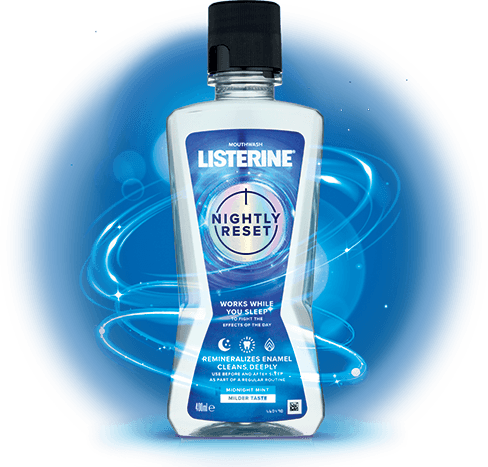 LISTERINE® Nightly Reset
The UK loves a snack - so much so that recent research commissioned by LISTERINE® showed that 29% of adults admit to eating only one meal a day, with 65% snacking between meals.
Food and drink can expose your teeth to sugary acids throughout the day, leaving your teeth vulnerable to cavities.
LISTERINE® Nightly Reset remineralizes enamel to strengthen teeth thanks to its high level of fluoride. It also combines four essential oils to reduce plaque build-up.
With LISTERINE®'s Nightly Reset, you get to fight the effects of normal eating and drinking while you are sleeping!

HEALTHIER SNACKING
Smooth Radio's Tina Hobley and chef Rosemary Ferguson show us a better way to snack during the day, plus a recipe to try out at home when we get those cravings!

Sorry! The competition is over already...
For more chances to win, check out the Smooth radio website